Is the consultation for me?
WHAT CAN I EXPECT FROM THE 1 HOUR CONSULTATION?
- Deep dive into your health history, including family history and medical history
- Comprehensive look into each system within the body (eg. gut health, reproductive health, immune function).
- Gathering information on any current or past medications and supplements
- Discussion around eating habits, food preferences and what a typical day in the life look like for you
- Working together to form the initial outline of your health plan, including nutrition, supplements and lifestyle changes
WHAT DO I GET AFTER THE SESSION?
Megan will go away and work on & research a health plan which is delivered a few days after the session, this includes :
💜 Personalised nutrition recommendations based on your needs, always from a root cause perspective
💜 Support around functional testing, if required
💜 Meal guides, shopping lists and support around meal building
💜 Personalised supplement plan
HOW MUCH IS IT?
£165 payable once you have confirmed your appointment slot
Book Now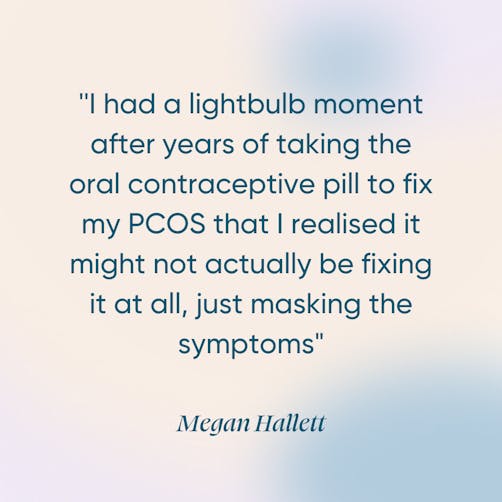 Get to Know Megan Hallett
Megan Hallett is a women's health expert, nutritional therapist, and cookbook author, working with women virtually (worldwide) 1-1. Megan trained with the College of Naturopathic Medicine in Nutritional therapy and at the Institute of Integrated Nutrition prior to that, and is a member of the ANP (Association of Naturopathic Practitioners).
Read our Full Stop blog interview with Megan to learn more about her from the work she does to her top 3 tips to help you start out on your holistic health journey...
Read More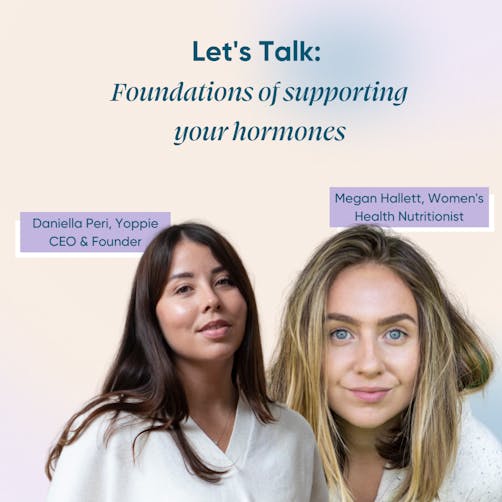 Watch our Let's Talk Series
Missed our Instagram Live series with Megan Hallett & Yoppie founder & CEO Daniella Peri, that's okay! You can watch all of them over on our Instagram page :
💙 #1 Foundations of supporting your hormones
💙 #2 PCOS Nutrition : Gut health & blood sugar
💙 #3 How to reverse your PCOS symptoms, from lifestyle to supplementation
Watch Now